A first fully integrated prototype of the SocketSense system was successfully trialled with a transfemoral amputee, at Össur, Iceland in January 2021. The trial took place under IRB approval, and in the presence of a certified prosthetist.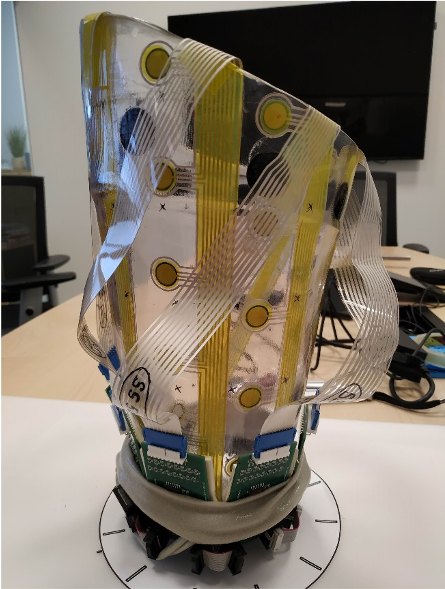 The primary aim of the study was to verify the practicality of the SocketSense system in real-life application – with regards to sensor deployment and possible interference with the normal use of the prosthetic socket and prosthesis itself. Secondary objectives were to evaluate the system prototype in terms of hardware and software, as well as to collect data to evaluate its coherence and utility – to inform and motivate future design and development iterations.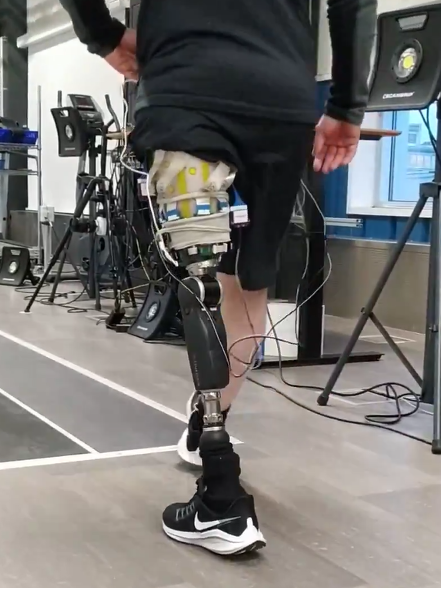 For the study to take place, ethical and clinical documentation preparations were completed – with support from the clinical partners in the consortium. Benchtop testing and calibration of the QTSS sensors and electronics system developed by partners at KTH University were also performed in advance.
Prior to the trial, a virtual workshop took place between the SocketSense partners: RISE, LussTech, and Össur – to ensure the correct method was followed for sensor deployment in the socket – as previously tried and tested by partners at RISE. The fully connected system is shown in Figure 1.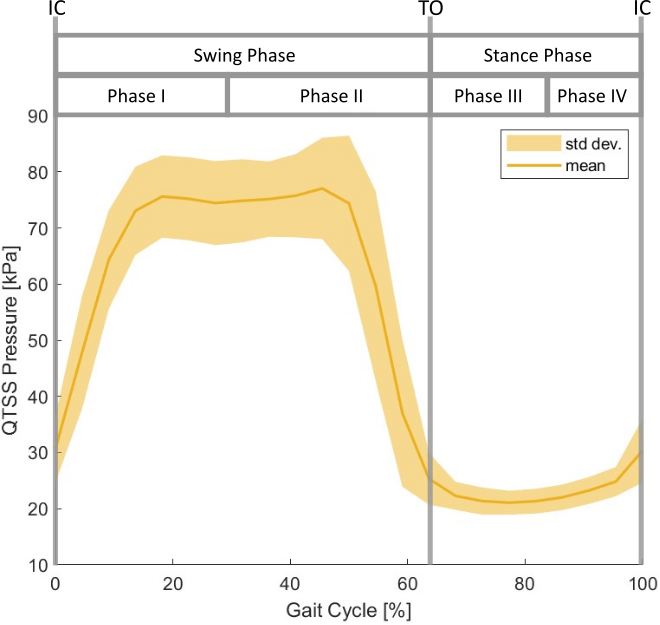 Finally, the pilot study itself was broadcasted live to a closed group of multi-disciplinary international experts from all over the world. Participants were able to watch the trial taking place, visualise the data in real-time, and provide comments and questions during the study. An image capture of the test subject using the SocketSense system during level ground walking can be seen in Figure 2. At first glance, we are optimistic about the recorded measurements – an example of the pressure from one QTSS sensel during level ground walking is presented in Figure 3. More complex data analysis is on-going, the results of which will be published in due course.